We at our clinic provide a wide range of dental treatments available for children which could keep them away from some of the serious oral health conditions.
Pediatric root canal treatment (Pulpectomy), fillings, crowns, teeth cosmetic veneers and teeth cleansing are amongst some of the dental care services which are offered by us along with providing proper attention to the needs of a child as a whole.
With the advanced techniques, most of the treatments such as painless root canal treatment (in permanent teeth) have gained a lot of popularity. We ensure kids leave dental office with a smile on face.
A visit to the dentist is no longer a scary thing for a kid!
Cavity on tooth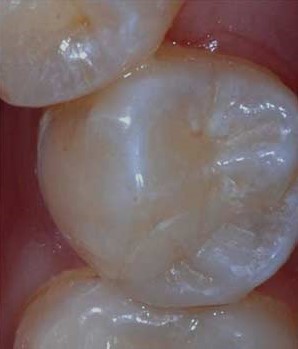 Cavity restored with tooth colored filling.